Who is online?
In total there are
2
users online :: 0 Registered, 0 Hidden and 2 Guests
None
Most users ever online was
24
on Sun Sep 18, 2011 6:26 pm

Pictures courtesy of TheDoctorWhoSite.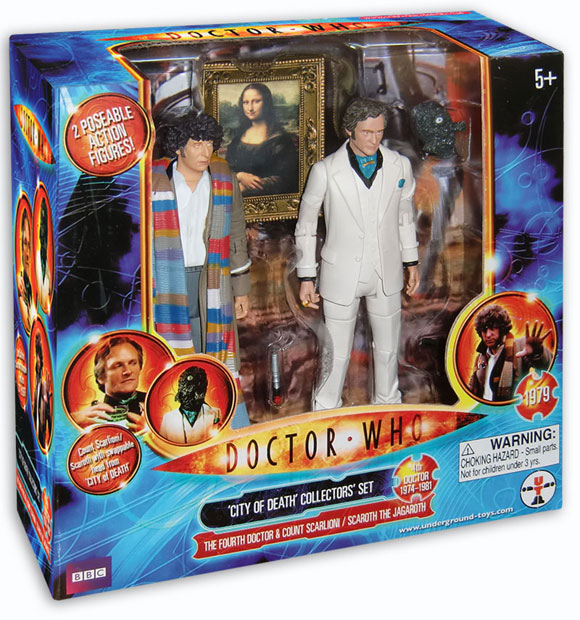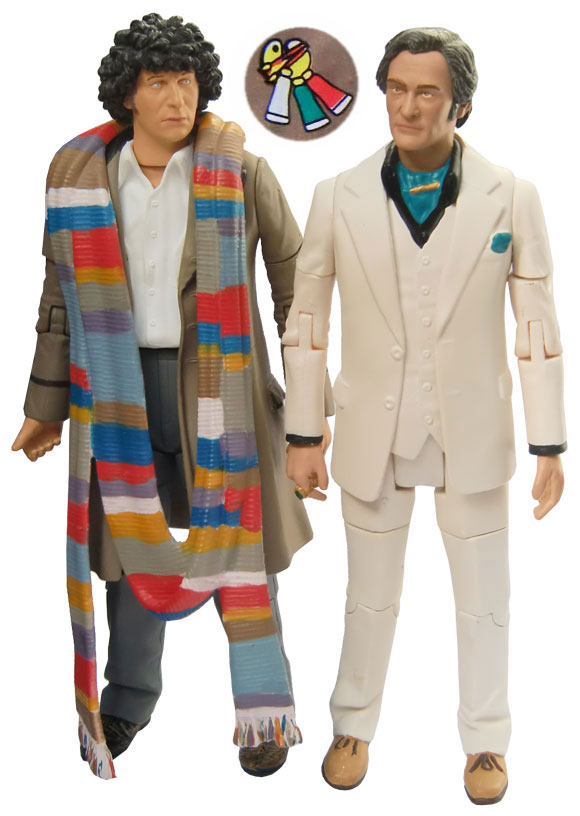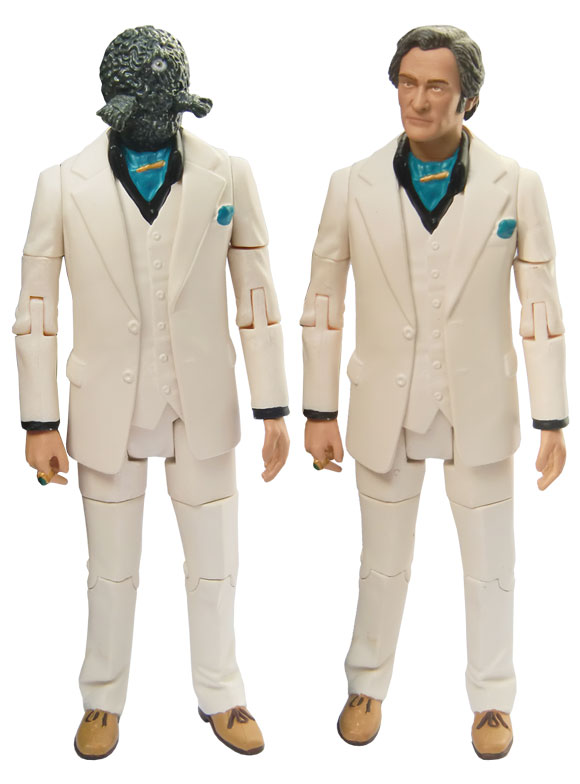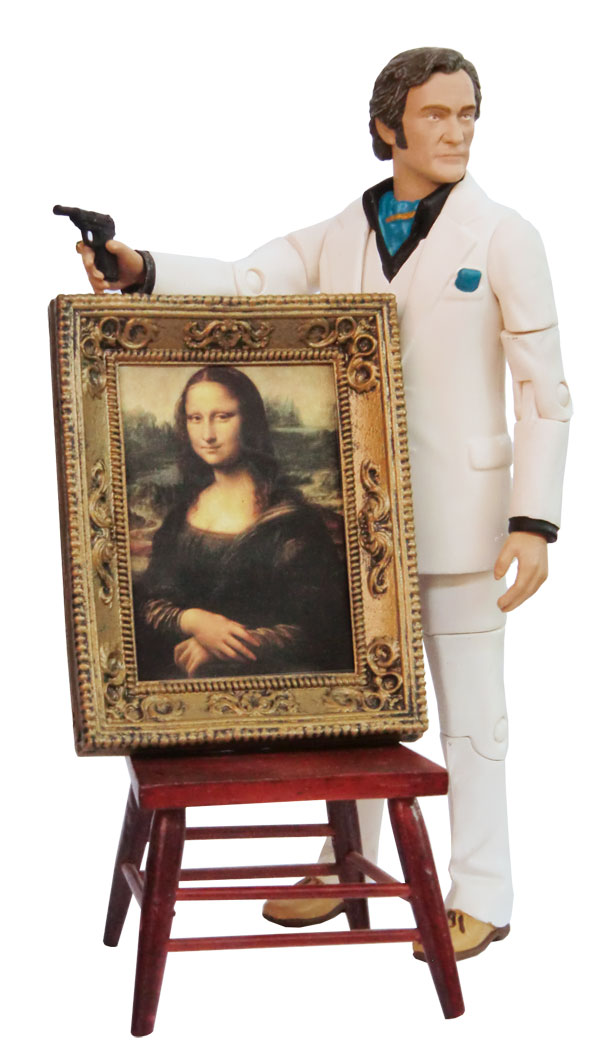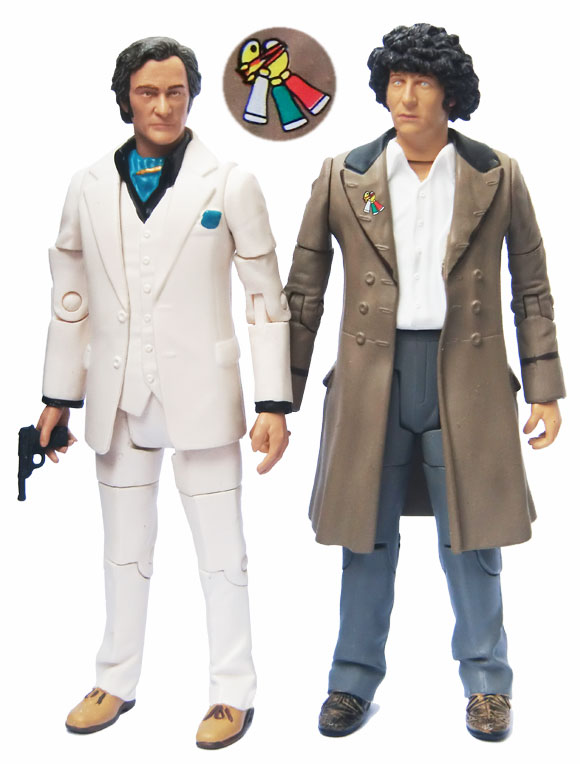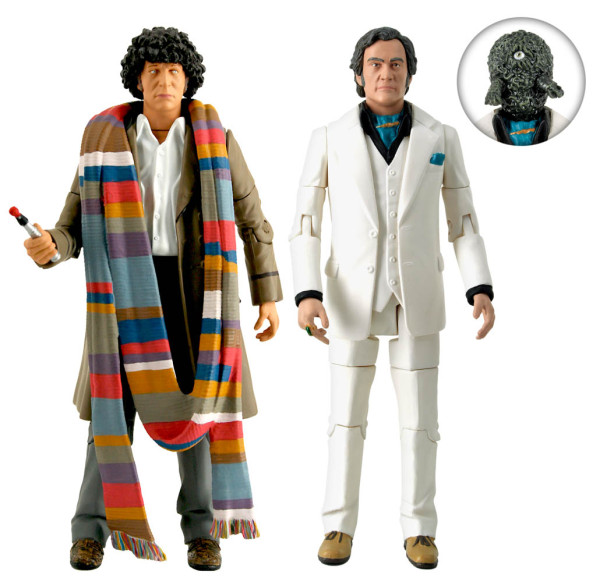 This set looks great! Love the Mona Lisa painting! Getting this next week hopefully.
Seems useless. ANOTHER 4th Doctor variation, and a repaint of James Lester from Primeval?
_________________
Forget Me Not...
- Please check it out! NEW NEW LAYOUT!
In my avatar is Cody Simpson.
REALLY REALLY wanting this. Shame about Scaroth's head proportion and the colours on the scarf. Apart from that, nothing really to complain about. Can't wait to get it. I may repaint the scarf if I can.
MarthaJonesFan wrote:Seems useless. ANOTHER 4th Doctor variation, and a repaint of James Lester from Primeval?
I don't mind this variant as it's my favourite Tom costume and one I have been waiting for. I'm not too bothered about the reuse of the Lester figure, they've tweaked it perfectly and it is screen accurate.
Also the likeness of Julian Glover tops it for me, just amazing. It really, really looks like him. I think this Scariloni figure is as equal to the greatness of the Delgado figure. The likenesses for both are amazing, CO have done an excellent job.
Okay, so the Scaorth head is slightly dodgy, and I have to admit it looks a bit too small and discoloured, but I am at least grateful that we have a Scaroth figure. I've wanted one for a long time, City of Death is one of my favourite episodes!
There have been complaints over the inaccuracy of the scarf. In all fairness, accuracy has never really concerned me. As long as it has a
likeness
and looks like what it should be then I am happy.

The Mona Lisa painting is an AMAZING accessory. I never expected them to add it in, and when I heard they were going to do it I thought it would just be cardboard, but in fact it is an amazingly detailed piece of plastic. Not only that but the 'This Is A Fake' hidden message is superb, AND the hand writing is exactly the same as Tom's from the episode!
This set is awesome and I can't wait to get it. If this is the new standard of detail then bring it on!!
I'm all for this variant. I don't really see any of them as being 'completely useless'. They're the different variations of his actually quite varied costume. In fact, I'd say Baker's costume varied the most. Him an Pertwee. Yes, we're charged more, but we do get a variation that is different from the last.
I'm still hoping they'll do a 'Nightmare of Eden' variant, I like the white shirt and the burgundy coat as it goes well with the big looped scarf.
Me too. That would be very cool indeed. It wouldn't cost CO much to make that. It would just be putting together previous figures in a different order. I'd love a Three Doctors third Doctor too.
Got this today and the set is FANTASTIC! The likeness to Scarlioni is amazing! Almost as good as Delgado's likeness is! The Scaroth head is.. a little small but I can live with it. It looks great! And I am glad to finally get a S17 Tom! The scarf is inaccurate, yeah, but I love it. The Mona Lisa is a fantastic piece too!
It is a great set, I love it!

DalekSupreme08

Quiet





Posts

: 5


Points

: 11


Join date

: 2011-03-06


Age

: 21





Similar topics
---
Permissions in this forum:
You
cannot
reply to topics in this forum